National Association of Black & White Men Together (NABWMT)
The NABWMT is a  gay, multiracial, multicultural organization committed to fostering supportive environments wherein racial and cultural barriers can be overcome and the goal of human equality realized. To these ends we engage in educational, political, cultural and social activities as a means of dealing with the racism, sexism, homophobia, HIV/AIDS discrimination and other inequities in our communities and in our lives.
Who makes up the NABWMT?
The NABWMT is a collective nationwide network of affiliated and developing chapters in cities that identify themselves as Black and White Men Together (BWMT), Men of All Colors Together (MACT), or People of All Colors Together (PACT) in keeping with the cultural dynamics of their respective areas.
What is NABWMT about?
We are committed to fostering respect, honesty, and communication among people of different races and cultural backgrounds. We are a gay, multi-racial, multi-cultural organization for all people. We welcome people of all racial, ethnic and cultural backgrounds.
PO Box 3793,  Hollywood, CA 90078-3793
800-NA4-BWMT (800-624-2968)
nabwmt@nabwmt.org
NA CO CHAIRS (Gavin Morrow Hall and Scott Duty)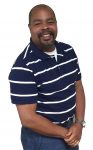 Other Board Members
Colin Gibson, Mark Behar, Doug Reynolds, Demetrius Mack, Preston Schumaker
Ken Scott Baron, Del Korte, Darry Fore, Christopher Bates, Kelvin McAdory, and Robert Graham.
OUR SONG
We're Still Here (Written by John E. Bush)
(Verse 1)
We are gay,
And were still here!
Some folks dare to call us queer
We don't care what some folks say,
We'll step out and have our day.
(Chorus)
Yes, we are sisters,
Yes, we are brothers,
Yes, we are lovers,
We have the right to be!
(Verse 2)
We are here,
Black, brown, and white.
Won't you join us in the fight?
To humanize the human race,
And make the world a better place!
Repeat Chorus