About Us
National Association of Black & White Men Together (NABWMT)
The NABWMT is a  gay, multiracial, multicultural organization committed to fostering supportive environments wherein racial and cultural barriers can be overcome and the goal of human equality realized. To these ends we engage in educational, political, cultural and social activities as a means of dealing with the racism, sexism, homophobia, HIV/AIDS discrimination and other inequities in our communities and in our lives.
Who makes up the NABWMT?
The NABWMT is a collective nationwide network of affiliated and developing chapters in cities that identify themselves as Black and White Men Together (BWMT), Men of All Colors Together (MACT), or People of All Colors Together (PACT) in keeping with the cultural dynamics of their respective areas.
What is NABWMT about?
We are committed to fostering respect, honesty, and communication among people of different races and cultural backgrounds. We are a gay, multi-racial, multi-cultural organization for all people. We welcome people of all racial, ethnic and cultural backgrounds.
PO Box 3793,  Hollywood, CA 90078-3793
800-NA4-BWMT (800-624-2968)
nabwmt@nabwmt.org
The latest  QVISION Newsletter can be viewed or downloaded: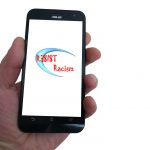 We are proud to announce the arrival of the
NABWMT Resist Racism App for Android devices

Find it on Google Play
This is a great education tool which portrays the stereotypes of racist remarks and actions and also shows forceful responses based on our anti racism work.
Coming Soon: the Apple iOS version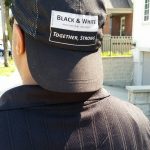 SHOW YOUR PRIDE and GET A NABWMT CAP
Cost: $15 each (S&H included, Send check or money order to
Mark Behar c/o1803 N Warren Av., Milwaukee, WI  53202
OR:
Pay online at our secure store
WE HAVE A POSSIBLE NEW LOGO TO MORE EXPLICITLY EXPRESS OUR GOALS
NEW

:
online (epub) interactive videos of topics
of interest to NABWMT
Click this link to see all pub docs
JOIN or RENEW
For Chapter Renewal at this page
Read More About Our Activities and Committees (Click first link in each section)
Executive
Strategic Planning
Bylaws & Standing Rules
Thanks. Cheers. Scott > ---------- Original Message ---------- > From: "A.M. Equality" > To: finnicky@comcast.net > Date: October 25, 2017 at 3:47 PM > Subject: #AM_Equality: Roy Moore says Obergefell 'even worse' than Dred Scott ruling upholding slavery; Sessions to...
read more