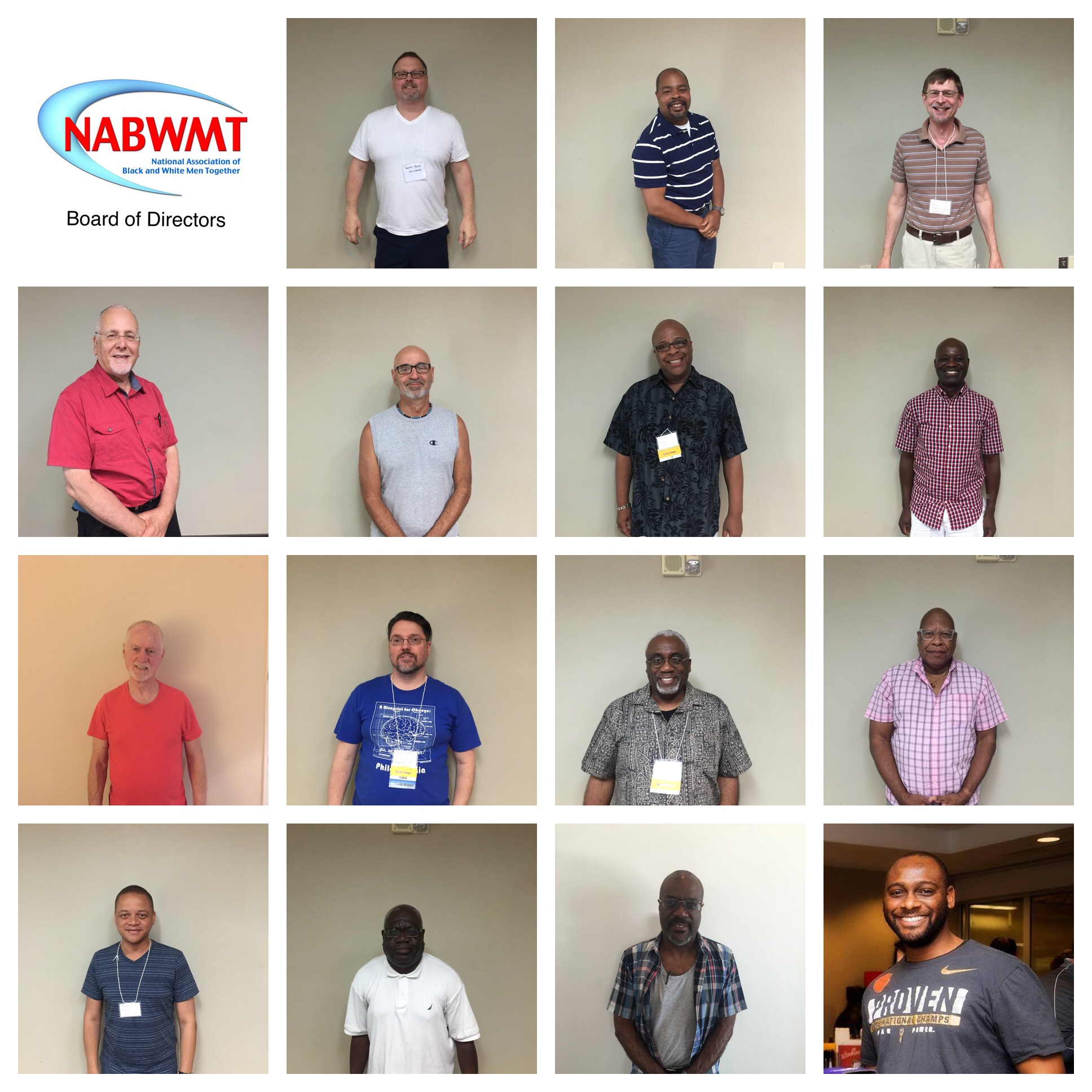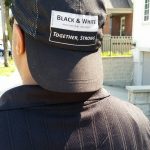 SHOW YOUR PRIDE and GET A NABWMT CAP
Cost: $15 each (S&H included, Send check or money order to
Mark Behar c/o1803 N Warren Av., Milwaukee, WI  53202
OR:
Pay online at our secure store
We're Still Here (Written by John E. Bush)
(Verse 1)
We are gay,
And were still here!
Some folks dare to call us queer
We don't care what some folks say,
We'll step out and have our day.
(Chorus)
Yes, we are sisters,
Yes, we are brothers,
Yes, we are lovers,
We have the right to be!
(Verse 2)
We are here,
Black, brown, and white.
Won't you join us in the fight?
To humanize the human race,
And make the world a better place!
Repeat Chorus
THE NEW NA BOARD MEMBERS
From Left to Right
Top Row: Scott Duty and Gavin Morrow Hall (Co Chairs) and Colin Gibson
Second Row: Mark Behar, Doug Reynolds, Demetrius Mack and Preston Schumaker
Third Row: Ken Scott Baron, Del Korte, Darry Fore, and Christopher Bates
Fourth Row: Michael Boone, Olle Lee Taylor, Kelvin McAdory, and Robert Graham.
PRESS RELEASE
The National Association of Black and White Men Together condemns the white supremacy that claimed three additional lives this weekend and the terrorism that engulfed a community and a nation.

As gay men committed to social justice, we are also appalled by the lack of moral leadership and lack of empathy for the targets and victims of domestic terrorism by groups and individuals motivated by hate and bigotry at the highest levels of our national leadership. 
As men against racism we condemn the agenda on which President Trump ran as a candidate and is pursuing in office—an agenda so clearly racist and xenophobic that it has once again been endorsed by David Duke, a man President Trump has never repudiated.
We as Black and White men committed to fostering supportive environments where in racial and cultural barriers can be overcome and the goal of equality realized we call on the President to:
Denounce in unequivocal terms white supremacy and white nationalist movements.
Declare that racism is a national crisis and declare a state of emergency to address the crisis.
Call on white Americans to take the lead to confront racism in their communities.
Fire White House aide Steve Bannon.
Convene a series of meetings with leaders of social justice organizations to confront the topic of racism.
Mr. President, subtlety is not your strong suit. The days of tolerance of racism, bigotry, and hate are over and the response of the President should not be subtle.
NEW

:
online (epub) interactive videos of topics
of interest to NABWMT
Click this link to see all pub docs
JOIN or RENEW
For Chapter Renewal at this page
I'd Like to Join or Help Start a Chapter in My Area.
Please Contact Me
Read More About Our Activities and Committees (Click first link in each section)
Executive
Strategic Planning
Bylaws & Standing Rules
> ---------- Original Message ---------- > From: "A.M. Equality" > To: finnicky@comcast.net > Date: August 23, 2017 at 3:46 PM > Subject: #AM_Equality: Trump defends response to Cville - suggests he'll pardon Arpaio; HRC to announce endorsement in Charlotte mayoral...
read more